One of our granddaughters was an avid reader before she became ill with severe ME.  One of our granddaughters had the good fortune to have a Primary school teacher who read many books by Michael Morpurgo to the class and enthused them.  She also read them the series Now, Then, etc. by Morris Gleitzman. What an excellent teacher!
Our grandson used to listen with rapt attention to stories I read him, but now everything is computer games and the same goes for our fourteen year old granddaughter. She now talks with great animation about the latest game. Her eyes light up as they did last year when I introduced her to Malorie Blackman's 'Noughts and Crosses'. She hasn't read a book for ages. I hope other children ARE reading books.
Something that is wonderful about having a book published is that you know it will be available in many libraries up and down the country, even though you rarely get to hear who is reading it.  It is of course very pleasing when someone writes and tells you that they, or their child simply loves your book! I have had a few cherished letters like that.
Strangely, around New Year, I felt moved to dust a bookcase and saw so many really OLD books that I would like to mention some of them.  I'm not sure why. During the first lockdown I felt the urge to try out many different knitting patterns and to make a blanket of squares. Again, I don't know why I set myself this task but pleasingly I accomplished it.
BOOKS FROM LONG AGO – My next challenge = to share these with you.
The family on my mother's side are partly French. When I was young, I became more or less bilingual and was encouraged to read French stories for children.  They were pretty long and I wonder now whether I skipped several pages?!  One was 'Memoires d'un Elephant Blanc' by Judith Gautier.  There were amazing engravings as illustrations throughout the book.
I seem to remember that this poor elephant was taken advantage of. He did have friends but sad things happened and he then ended up in a circus. (Strangely the software won't "allow" me to download an illustration!
'Les 'Malheures de Sophie' , written by Mme La Comtesse de Ségur was much more appealing, as a well-meaning, although 'naughty' little cousin went to play with two perfectly behaved little girls.  They all had nannies and occupied an old-fashioned world I could not imagine. Both these books had belonged to my mother when she was a child, c. 1926.
SIX FAVOURITES FROM MY CHILDHOOD.
Just for fun, I'll highlight six of my favourite books. Other readers of the blog will represent different generations but even if they were of my generation, they would surely have a different selection.
Ballet Shoes by Noel Streatfeild.          All the "Swallows and Amazons" books by Arthur Ransome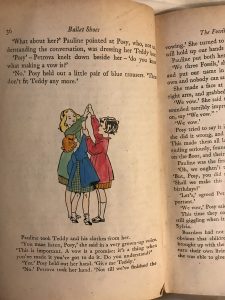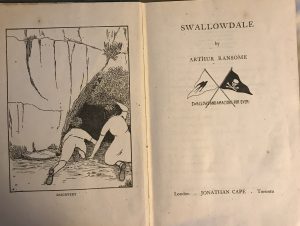 Jam Tomorrow by Monica Redlich.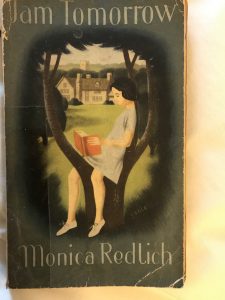 I liked this story because cousins from Canada had to join the English family – a sort of fostering situation and I've always been interested in fostering and adoption.  A Picture Puffin version.
 'Shadow on the King' by. Frank Cox  was an exciting story of a dangerous mission travelling over to France in the days of King Charles 1. I read this as a teenager.  (pictures of the following books "not allowed".  Strange, but I tried.)
My last choice is perhaps unusual: 'Prelude' by  H Abrahall – a true story of the early life of Eileen Joyce, famous pianist who grew up as a very poor child in Tasmania, but with a great gift to share with music lovers everywhere round the world.
I see that I have not addressed the question of 'What are your six favourite children's books of today?'  I suspect that such a list would be ever-changing.  I am clinging to a hope that one day my children's novel 'Abigay's Farm' will be published and will speak to many children.
 READING BOOKS TODAY
In our book group, comprised of six friends, we have read a vast amount of novels – usually not children's novels.  Some of the books I have really disliked. (Sorry!) Many I have really liked and admired.  Right now, I have started reading 'The Girl with the Louding voice' by Abi Daré.  So far, I have just read where the heroine aged fourteen is obliged to become the third wife in a small Nigerian village.  She is expected to fade into silence.  A quotation from the Independent  says ,"Adunni's humour and fierce determination to change her destiny shine through this remarkable book". I am very much looking forward to reading on. . . .
Reading is a wonderful occupation, especially during Lockdown.
 Happy New Year everyone! Happy reading – and also happy writing to writers everywhere!