Abigay's Farm is a page-turning story where diverse and multi-generational characters clash over new ideas and the old ways.
For the first time ever, Abigay arrives at her grandparents' farm, Willowfield, without her twin brother Gabriel. She misses him a lot. To make matters worse, she learns that the farm is in serious financial trouble and Grandpa is losing hope.
In desperation, Abigay comes up with a bold plan. Grandpa is not impressed. Will the mysterious discovery in the barn make a difference? Is Christopher King's threat real? Will the plan be enough to save Willowfield and their hopes for the future?
"A warm embrace of a story filled with family love amidst the grit and charm of a farm setting"
Candy Gourlay, Carnegie Shortlisted Author of Tall Story
Publisher: SilverWood Books, 2021
ISBN: 978-1-80042-133-2 (paperback)
ISBN: 978-1-80042-188-2 (e-book)
© Images Patrice Aggs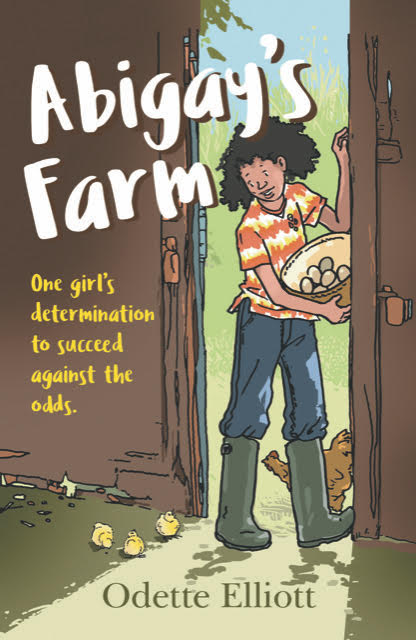 It is half term holiday.  Jasmine's and JJ's mother has to go to work.  Teenager JJ is in charge.  He thinks of lots of fun things for him and Jasmine to do together.  On the last day they decide to make something for Mum. Will it work?
Publisher: Tamarind Book, September 2009
ISBN: 978-1848530072
Can be obtained from any bookshop.