Welcome back!  You can now find my blog within the newly set up website.  Just select it from the top bar. I am  testing this to see if it works.
When we adopted our first son in 1972 we became a multiracial family.  Hence my blog is entitled 'multiracialfamily'.  In November 2013 I wrote about the joy of having cousins.  I shall refer to this in my next blogpost.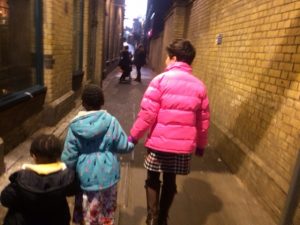 This picture is of the next generation – our grandchildren. My own origins go back to France and Britain.  These children have origins in Trinidad, Tobago, Dominica, Ghana, Britain.  If we go back into distant history, people have moved into Britain from places like the Low Countries, Scandinavia,  France (the Normans) , etc. etc.
Such is our interconnected world and we are the richer for it.
I'll be back. Hope to see you soon.